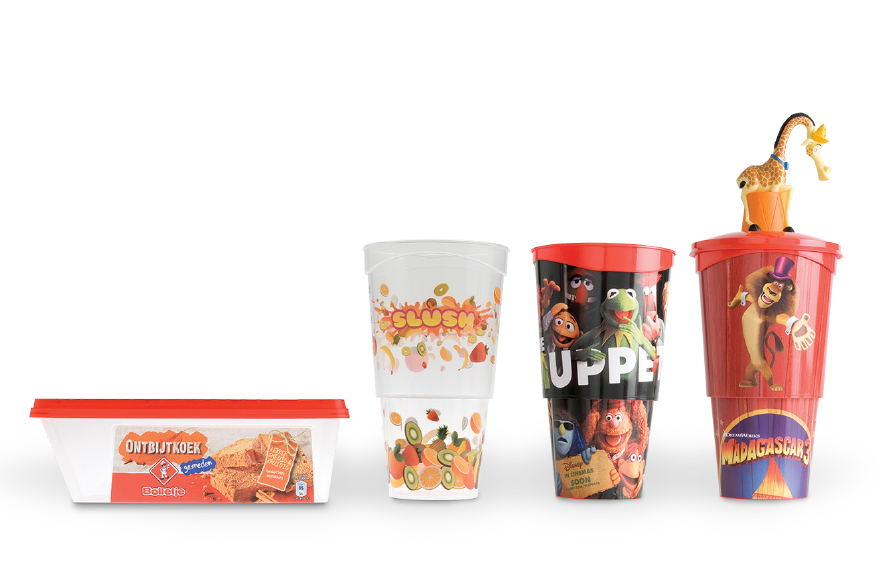 PP and Paperboard.

Innavisions can offer a number of specialised products designed for particular markets, an sometimes utilising unique technical developments. These are contantly evolving, but noted here are a few which are currently available

Culidish - film sealable square and rectangular packs which utilise Shieltronics technology. This special labelling system allows food products to be reheated at different levels within one microwaving operation. This optimises the heating and hence quality of the reheated food.

Twist Top Jars - injection moulded in PP in two sizes offering a flm sealable pack, with In Mould Labelling and a twist off lid.

Promotional Drinking Cups - a inique range of cups with high quality In Mould Label decoration for th promotional and collectable markets. Lids are also available with optional straw holes.

Barrier In Mould Labelling - currently available in a 320ml square pack, this special labelling improves the oxygen permeability by a significant amount to offer improved shelf for certain product ranges.